Hospitals close to Pine Lodge
Nestled in George, the heart of the Garden Route, you'll find some of the best hospitals in South Africa. Always friendly and willing to help in your time of need.
George Regional Hospital has been under the management of Metro Health Services since 2006. It is a secondary care/level 2 hospital in the Eden District. George Hospital receives referrals from district hospitals and primary health care services, and supports district hospitals in outlying sub-districts, where they consult referred patients and train medical officers and professional nurses. They provide a wide range of services to the public. These services are grouped into various departments: Clinical departments, radiology, occupational therapy, Specialist clinics, a rehabilitation department and other clinical services, not to mention social services.
Address: Corner of Langenhoven Road and Davidson Road, George
– Tel reception: 044 874 5122 or 044 802 4528.
Mediclinic George is situated in the town-centre, the main administrative centre of the Southern Cape and together with Mediclinic Geneva in George and Mediclinic Klein Karoo in Oudtshoorn, it forms the core of quality private hospital services in the Southern Cape.
Address: 2 Gloucester Lane, George
Central, George, 6530
– Tel: 044-8032000
For accommodatin close to these magnificant hospitals, follow this link to book a room and recieve 10% discount: https://www.pinelodgegeorge.co.za/enquire/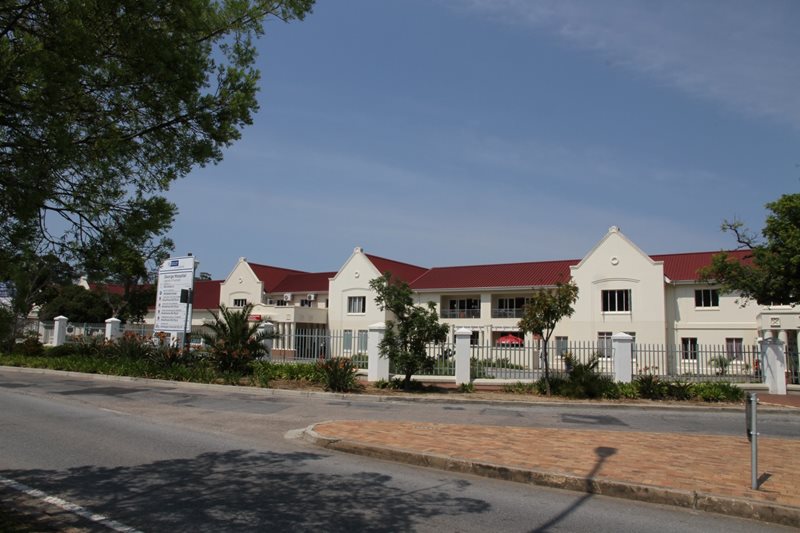 Images: https://www.georgeherald.com/News/Article/General/eff-to-march-to-george-hospital-201804021019