Why Visit George?
George finds itself at the centre of natures "Garden Route" in the Cape Wildflower Floral Kingdom. Situated approximately 430 kilometres from the Mother City of Cape Town, George is highly accessible and is widely regarded as the hub of the Southern Cape Region.
It is therefore the ideal base from which to explore the Southern Cape and Little Karoo, where all tourists can meet up and stay over with us, being nestled in the middle of the town in close proximity to all amenities, shopping centres, tourist attractions, activities and well-renowned restaurants. It is the business hub of the region with a good road network and the George Airport linking the Southern Cape and Little Karoo hinterland to the major centres of South Africa.

In a radius of 15 kilometres of George, nestling between the wooded foothills of the Outeniqua Mountains and the warm Indian Ocean in a region for its incomparable natural beauty, you'll find the ever popular beaches: Wilderness, Victoria Bay and Herolds Bay.
It is a haven for nature lovers and adventurers alike. George's mild Mediterranean type climate makes it possible to participate in outdoor activities throughout the year. Summer temperatures average 26° and winter temperatures average 14° in the daytime.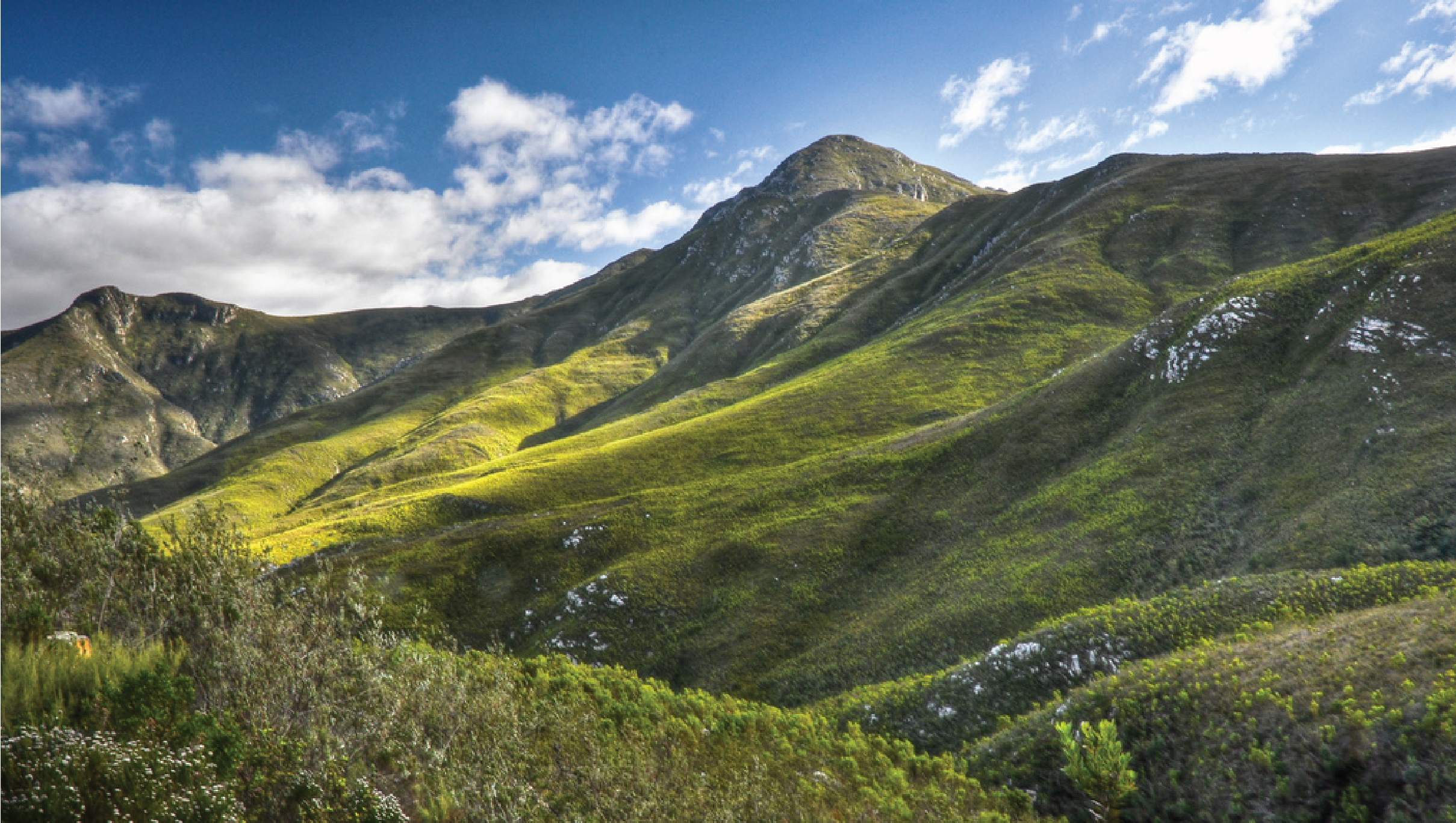 Want to wake up to the backdrop of the Outeniqua mountains every morning? Click here to enquire about a room and get 10% discount on your booking
Images:
Outeniqua Mountain: https://travelnetbook.com/tour-category/south-africa/
Victoria Bay https://www.youtube.com/watch?v=xsNEvNYgN18
Herolds Bay: https://www.sahometraders.co.za/2-bedroom-apartment-flat-for-sale-in-herolds-bay-107360323